Photos of Las Olas Villa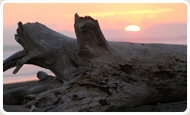 Pictures truly are worth more than a thousand words. Here are some photos of our Las Olas Villa in the Republic of Panama. Please view our photos here and let us know if you have any questions. You can use the form on the CONTACT US page to send us your questions.
This vacation experience in Panama is more than staying in our beautiful ocean front villa. The area and the country has so much to offer. Taking one trip here is not enough! We hope you enjoy our beachfront villa and the vacation of a lifetime in Panama. We hope you come back time and time again so you can experience all Panama has to offer. Enjoy the photos of LasOlasVilla and the Playa La Barqueta area!
Slide Show of Las Olas Villa
Click on the slide show below to see hundreds more photos of the vacation experience you can have at the LasOlasVilla in the Republic of Panama and the Las Olas Resort area of Playa La Barqueta.