Contact Information
Vacation Rentals are our business. We have built this villa for the perfect vacation rental in paradise - The Republic of Panama, Playa LaBarqueta at Las Olas Resort.
This perfect Ocean Front Villa, Casa De Playa, was designed with your vacation in mind. The views are spectacular! The private in ground pool and gazebo are a sun worshippers dream come true! Stroll the endless beaches and surf the waves of the Pacific Ocean in your back yard. We want your trip to be perfect. So contact us before you book if you have any questions. We will take care to make sure your trip to Paradise is one of a life time!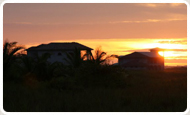 LasOlasVilla.com
Playa La Barqueta
Province of Chiriqui
Republic of Panama
1-888-264-8603Office:
1-513-278-0005FAX:
E-mail: reservations@lasolasvilla.com
Contact Form
Please use the contact form below to send us an email about the oceanfront LasOlasVilla and your vacation to the Republic of Panama and the Las Olas Resort area of Playa La Barqueta in the Province of Chiriqui.
Links of Interest to Las Olas Villa
When staying at Las Olas Villa be sure to include a trip to Boquete and Valle Escondido. This wonderful resort is only about 1 hour from the Las Olas Villas. With so much to offer in a cool mountain climate, visiting Boquete and Valle Escondido during your trip to Panama is a must see..

More

---

Each piece of furniture, whether a custom solution for a client or a design in our collection, is made using the finest materials and time-honored joinery..

More

---

Casa Solution offers the finest products from KraftMaid, Distinctions, Johnson Acero, Scavolini and SileStone through our partner company, Home Interiors in Panama City. With showrooms in downtown Boquete and also in Panama City and many very happy clients in Chiriqui, we stand ready to provide you with outstanding kitchens, baths and closet solutions. Count on dependable installation for your home or investment property..

More

---

At Ryan Michael, we're not the first to create clothing inspired by the west. We've embraced its bold, independent spirit and followed our own path in creating a brand providing unincorporated men and women with a look that reflects the romance and complex sophistication of this uniquely American lifestyle..

More
Location
Republic of Panama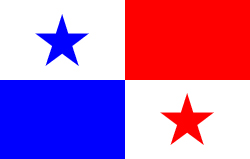 The Republic of Panama is known for more than just the famous canal! It is now becoming a world class vacation destination. Being next to Costa Rica, it is no wonder as Panama shares the same natural beauty. With no recorded hurricanes and an affordable economy, your vacation of a life time to Panama may only be the beginning of a love affair with this country and it's people.
Province of Chiriqui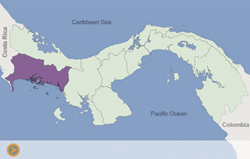 The state or "Province" as it is called in Panama of Chiriqui is one of the most diverse places on Earth. From the rain forest in the mountains to the fantastic sunsets on the Pacific, the diverse climates and landscaping is second to none in the world. Located closest to Costa Rica, your options are endless. Sunbathing, deep sea fishing, horse back riding, ATV tours, plus more. Chiriqui has it all.
Playa La Barqueta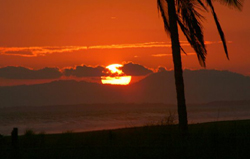 Playa La Barqueta is the largest beach in Panama. It is a wide spectacular black volcanic beach. With new development in the area and the Las Olas Resort being the anchor, your vacation to the destination will be both private and comfortable. The sunrises and sunsets are some of the most beautiful in the world. This is what you can see each night from the LasOlasVilla!